04_The_____Collection.


Students: Amy Seo & Isabella Wells


Things that talk are often chimeras, composites of different species. The difference in species must be stressed: the composites in question don't just weld together different elements of the same kind (for example, the wood, nails glue and paint stuck together to make a chair; they straddle boundaries between kinds. Art and nature, persons and things, objective and subjective are somehow brought together in these things, and the fusions result in a considerable blurring of outlines. (Lorraine Daston's Objects: Things that Speak)

Positioning ourselves in the discourse of Object Oriented Ontology (OOO) we are interested in displacing the authoritative voice of the architect through the subversion of the historical conventions of orthographic drawings to enable us to listen, rather than instruct. It is through this methodology that we hope to hear when objects speak.

Through our interviews with Beit Beirut - a building that is somewhat in the process of becoming a memorial for the city of Beirut, we are hoping to uncover the hidden conversations within the building between objects as it underwent several semisic transformations. From the home of the affluent Barakat family, to an agent in the 'Intersection of Death', and now in its most recent reinvention as a Museum, dedicated to the memory of a city under a state of amnesia. Focusing our attention on several key objects, the stair (front and back), the wall, the sandbag, the arch and the tile, we have begun to question their visible realities and qualities, evening forcing collisions in the hopes of uncovering the web of histories of alternate truths.









THE WALL
THE ARCH
THE BACK STAIR
THE SAND BAG
THE FRONT STAIR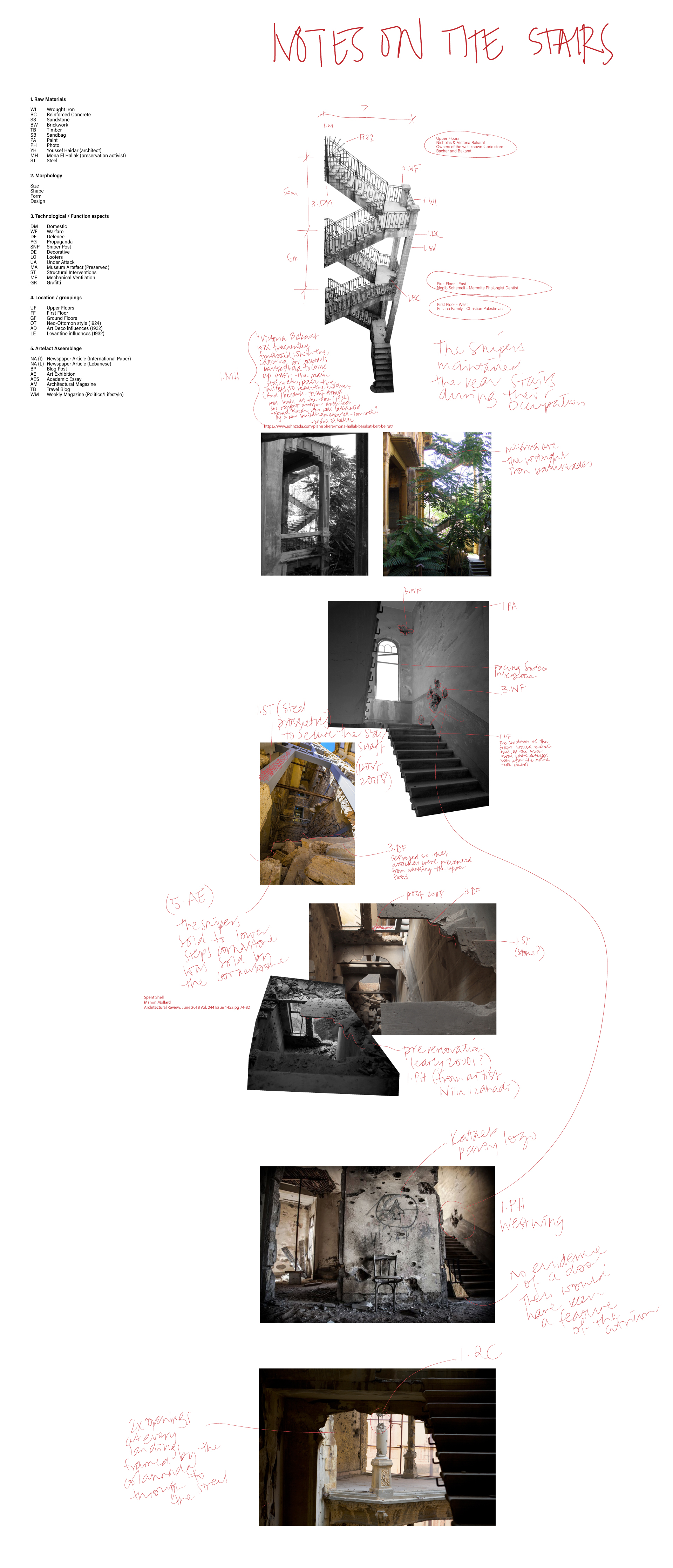 THE TILE